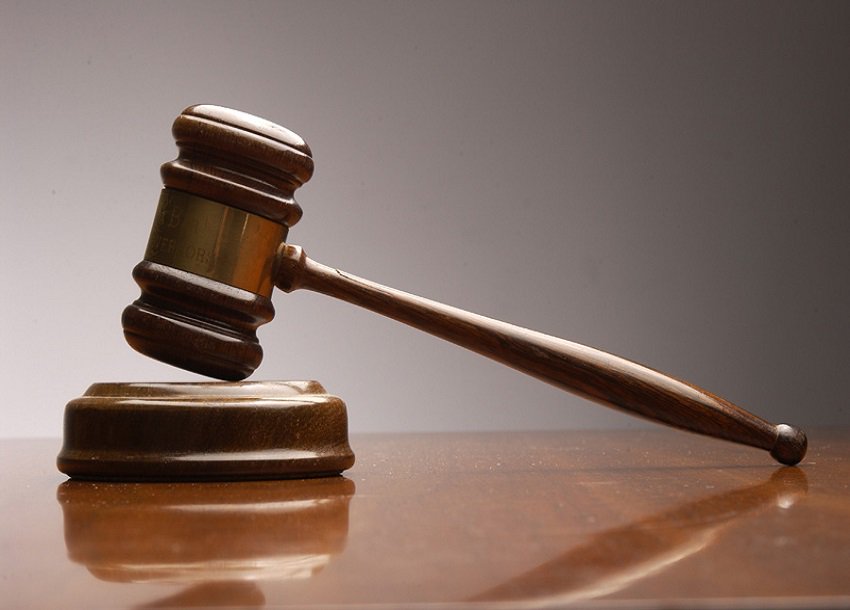 October 22, 2017
On the issue of Kanu's absence in court and responsibility of sureties
I'm not a lawyer but common wisdom must prevail here. Why would Senator Abaribe and other sureties for Kanu's bail be held responsible for his whereabouts? According to Senator Abaribe, Kanu was always in touch with him at least every other day. But since the Nigerian Army invaded his family home and massacred many unarmed Biafran youths and apparently took away Kanu and his parents, he has not heard from him again. Until today no one has heard from him or seen him and his parents.
The Nigerian military invaded a royal residence/palace. If this had happened to a palace of an Emir in the North, Igbos living in the north would be massacred in their thousands and many of their businesses burnt down.
Kanu was supposed to appear in court on October 17 and invasion took place on September 14. Why did the Federal Government not wait to re-arrest him in the court? Moreover, the re-arrest was not approved by the Judge. And so, the Army invasion is unlawful and sinister.
Evangelist Elliot Ugochukwu Uko has explained the reason for Army invasion of Kanu's family home. If the FG had exercised patience and Kanu did not come to court on October 17, then the Judge would issue for his re-arrest and the sureties would've been held responsible.
READ ALSO:
Biafra: The Virulence Of The Dancing Python Over Its Immunity
But as it stands now, the sureties cannot be held responsible. It is the FG and the Nigerian Army in collaboration with Southeast Governors who allowed such atrocity and abomination to take place at a royal palace in Igboland.
According to two learned legal minds - Barrister Azubuike Anoliefo and Attorney Aloy Ejimakor, the Federal Government led by Buhari and Chief of Army Staff - Buratai have frustrated the case and are contempt of the court. They invaded the defendant's home without court order. They should produce Nnamdi Kanu and bring him to court -- dead or alive.
Judge Binta Nyako must dismiss the case if the FG and Army cannot produce Kanu ... dead or alive. The sureties have no case here.
Late Chukwuemeka Odumegwu Ojukwu would be proud of Nnamdi Kanu's Biafra agitation — Ojukwu's son
I concur 100% with Attorney Emeka Ojukwu Jr. Who would not be proud of Nnamdi Kanu for his audacity, courage, and love for his people to be free from oppression, bondage and coming islamization of Nigeria by Fulani and Sokoto Caliphate?
Despite his strategy and rhetoric which some people see as insulting, I'm proud of how he has elevated the cause of Biafra freedom to international circles. Biafra referendum and independence is being discussed in several government quarters around the globe today.
The global powers know that Nigeria is fantastically corrupt, extremely lawless and a failing State – but desire for crude oil and uncertainty have been a deterrent. But his time, Nigeria must either return to a true federalism or loose few of its ethnic and indigenous populations. The quest for emancipation and freedom cannot be won with guns and bullets this time. This is 21st century and President Buhari/APC have refused to understand that.
The quest for freedom cannot be quenched with guns and tyrants never succeed in the end. Buhari should look at history — Hitler, Stalin, Mussolini, Idi Amin, Saddam Hussein, Abacha and other brutal dictators who did not succeed in their authoritarian, totalitarian, despotic and sadist regimes.
READ ALSO:
Biafra: Outcry in court over the status of Bright Chimezie Ishinwa as family members begs FG, DSS to release him
The quest for freedom is the cause of God. The entire Word of God can be summarized as the quest for freedom – freedom from Satan, from Sin and freedom for Self. Freedom is more precious than life that is enslaved. Jesus was hung on the cross that we may be free. Martin Luther King Jr. was assassinated that we may get our freedom - and many others courageous civil rights, religious and political activists of the past.
The former Eastern Nigeria has been in bondage for too long. Moreover, the region is treated like a conquered territory. The end of war slogan – 3 "R" was just a deception just like Buhari deceived and duped Nigerians with his change mantra to rule again.
It is time for us from the East, South and Middle Belt to unite and demand for a fundamental and radical restructuring of Nigeria or a peaceful disintegration of this union of death.
On call for restructuring, referendum, and Anambra election boycott
In Nigeria today — discussions, dialogue and debates on restructuring, devolution of power, true federalism as well as a call for Biafra referendum and Anambra governorship election boycott called by IPOB on November 18, 2017 are ragging on and have contributed to palpable tension in Nigeria.
President Buhari/APC government/SE leadership have failed woefully to manage these political challenges of nation building.
On the other hand, millions of Nigerians are either confused, ignorant or completely naïve about these inevitable and intractable challenges.
These 3 YouTube videos and interviews succinctly explicate the issues so well.
1. True Federalism: Why Nigeria Must Not Let the Igbos Leave this Union, By Tony Osborg.
https://www.youtube.com/watch?v=lG6MTrVFZW8
2. NIGERIA 1999 CONSTITUTION A FRAUD? – Chief Ayo Adebanjo Speaks on Restructuring of Nigeria.
https://www.youtube.com/watch?v=BpRHK-JtFTo
3. BIAFRA: WE DON'T KNOW IF NNAMDI KANU IS DEAD OR ALIVE. EVANGELIST ELLIOT UGOCHUKWU UKO.
https://www.youtube.com/watch?v=x_KfG45Xu2g
Evangelist Elliot passionately narrates about the peace parley that was almost reached between Nnamdi Kanu and SE Governors before the Nigerian Army invaded his family home and massacred many unarmed Biafran Youths. Until today, Kanu and his parents are still missing.
Personally, I'm saddened but not surprised about the messy situation in Nigeria. Nigeria is lawless, corrupt and a failed State. It's either we – Easterners succumb to the North oppressive regime, bondage and Islamization agenda or unite – that's entire South to fight for restructure of the country or go our separate ways.
Nigeria has no future without a fundamental and radical restructuring. I'll stop here for now but will find time to write more on those topics.
May you be enlightened, enriched and empowered to fight for your freedom as you watch and listen to these videos.
Rev. Dr. C. K. Ekeke, is a theologian, author, consultant and leadership lecturer. He is the President of Leadership Wisdom Institute
.
THE BIAFRA TIMES
Publisher: Charles Opanwa
Send us your articles via [email protected]